Back
IÉSEG students organize an awareness week in Lille and Paris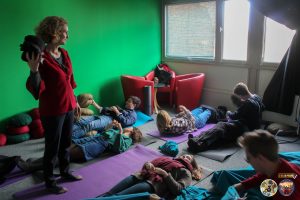 For the first time in Paris, and the second in Lille, IÉSEG's student associations (AEIL in Lille and AEIP in Paris) organized an awareness week, which took place from November 4 to 8, 2019.
This initiative aimed to raise students' awareness about a number of different themes, such as ecology, discrimination and addictions, and subjects related to student health and nutrition, etc.
During this week, students participated in conferences, activities and stands about these themes, animated by different stakeholders such as the School's associations, like Enactus, ACT, the International Club, l'Atelier, le Bureau De l'Humanitaire (the Humanitarian Club), IÉSEGalité, and external organizations and speakers (the SMENO, Surfrider, etc.).
In the framework of this week, IÉSEG students participated in the launch of the new Plastic Free project by distributing reusable water bottles. This aims to reduce the use of single-use plastic with reusable bottles for students and staff.
During this awareness week, students had also planned different workshops and activities, such as a clothing drive and mindfulness courses, etc.
This week is just one of many different measures implemented at the School.
Testimonial from Eugénie Kaprélian, President of the AEIP: "For the first time on the Paris campus (in the framework of this awareness week), we are delighted to have succeeded in involving all of the School's stakeholders: students, association, staff and partners about themes that are important to us. We are convinced that we will contribute to being 'changemakers for a better society' if we are all united. Thank you everyone for your participation, and see you next year for the second edition!"
Testimonial from Pierre Andrieux, President of the AEIL: "For awareness week, we tried to cover a large variety of subjects that may affect students. This initiative was implemented for the first time in Lille last year, and we wanted to make it happen again this year, as it is important to discuss these subjects, and we don't always talk about this naturally amongst ourselves. Subjects, such as stress, depression, handicap, and alcoholism for example, are not easy subjects to talk about.
"This is why we asked specialists to come and talk to us about their topics, so that we would discuss them in the best conditions possible, and provide a real added value for students."