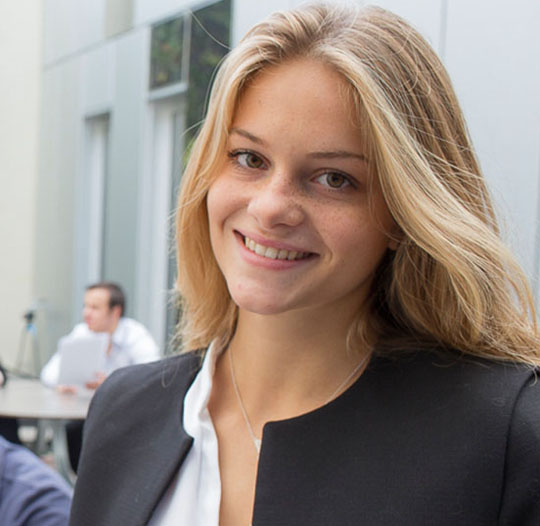 Expand your Career Prospects
Participants of the MBA in Leadership and Coding will graduate from this innovative program mastering their analytical skills and their versatility in dealing with both the languages of business and tech.

With the IÉSEG – Le Wagon pioneering partnership, graduates will grow quickly into positions of responsibility and gain recognition within your team.
Apply now
Brochure
General Contact

Alizée RAYES
Phone: +33 (0)1 55 91 98 06
Local Contact
Find here your dedicated contact in your region.
Examples of functions that students could aspire to:
Business Development Manager
Transformation Project Manager
Sales Manager
Digital and Innovation Strategist
Computer and Information Systems Manager
Entrepreneur
CTO
Consultant
Examples of companies that have recruited Alumni:
Innocent
Michel et Augustin
Danone
Accor
Amazon
Decathlon
IBM
L'Oréal
Procter & Gamble
Uber
Google
Kiss Kiss Bank Bank
Back Market
Alibaba Group
Facebook
Doctolib