ACCÈS Exam
Admission for:
– high school students completing a French Baccalaureate, living in France or abroad,
– candidates already graduated with a French Baccalaureate and living abroad.
The exam is common to three schools: IÉSEG, ESDES and ESSCA.
Registration for the ACCÈS Exam is made on the platform Parcoursup between mid-January and mid-March 2024.
Apply on the platform Parcoursup
Contacts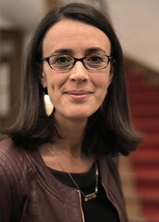 Céline VERDRIERE
Concours ACCÈS, France