Career opportunities Master in International Business
Career Opportunities in details
The broad skill set developed during the MIB program offers numerous opportunities for employment in a multidisciplinary and international environment.
It provides an excellent understanding of different corporate and departmental cultures on the one hand, and divergent national cultures on the other hand. This enables students to position themselves as a hub for different stakeholders – a naturally leading role that corresponds to positions such as product manager, project manager, business consultant, and many others.
More than 80% of our graduates work in an international company, predominantly in general management functions or functions related to marketing, international commerce, logistics, and IT. They are employed in a large variety of sectors and firms, such as consulting organizations, NGOs, financial institutions, fashion and luxury companies, etc.
100% in Management functions
(after 6 to 10 years of professional experience)
Functions occupied by former students:
Business Developer
Finance Manager
Senior Consultant
Finance Project Coordinator
Marketing Manager
Project and Process Management Consultant
Sector Analyst
Services Account Manager
Examples of companies that have recruited Alumni:
PWC
DECATHLON
HUAWEI
TETRAPAK
FINEXIO
NOVO NORDISK
NESTLÉ
DEEZER
EMMA SLEEP GMBH
KI GROUP
Average annual salary :
Post-Master:
€62,889 (bonus included)
Location of our Alumni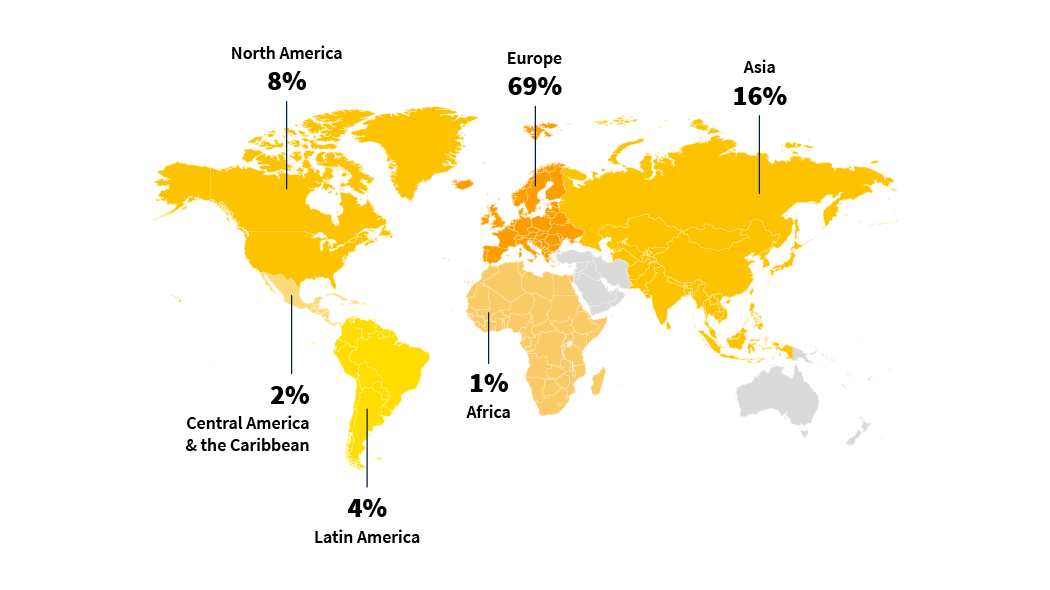 *2021 Survey led by the Conférence des Grandes Écoles with graduates from the 2018, 2019 and 2020 classes of the program which was cross-referenced with Linkedin and the IÉSEG Network database.