Testimonial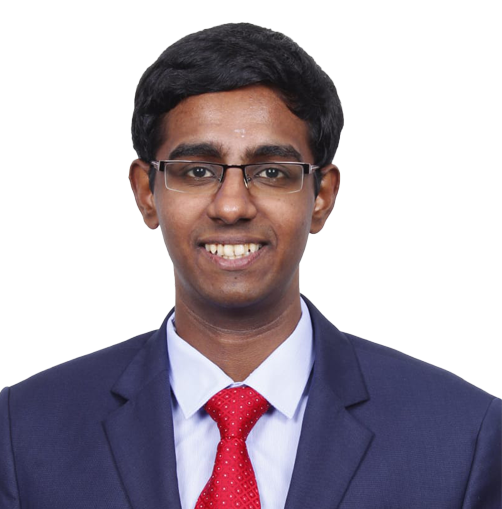 Arun Vignesh RPM
Master in Investment Banking, Capital Markets and Financial Technology / Promo 2021
Product Control, Assistant Vice President, BARCLAYS
India
Before joining IÉSEG, I worked as a Product Control Analyst in the financial reporting division of Barclays, India specializing in fixed income products such as bonds and credit default swaps. I also pursued the Chartered Financial Analyst program to better equip myself with the valuation intricacies of the financial products.
My drive to challenge myself in a new international environment and develop my professional networks guided my search for a global business school. The fabled French pedagogical approach which lays equal importance on imparting both theoretical and practical skills attracted me to France. As I narrowed down on the French schools for my Masters, the triple accreditation of IÉSEG and its close business connections made my decision easier. The opportunity to interact and learn from people from diverse nationalities was also another important factor in my decision.
Considering my strong academic and professional background, I was on a look out for a program that would strengthen my skill repository. The Master in Investment Banking, Capital Markets and Financial Technologies enabled me to add quantitative finance and programming to better navigate the rapidly evolving job market. During the program, I was also able to chisel my leadership skills in my twin roles as the student representative of the program and the International Student Ambassador.
I enjoyed the international perspective of the program the most. I believe around 80% of the faculty and my colleagues with whom I shared my courses with came from a non-French background. Some courses also followed a unique flipped class approach – we were expected to work on theory outside the class and focus on practical applications in the class.
As part of the curriculum, we were introduced to multiple programming applications such as VBA, R and Python. I believe that these skills will give an impetus to my career, as the boundaries between finance and computer skills are getting increasingly blurred as the employers seek to leverage the benefits of automation and machine learning.
I also found the Equity valuation and the Portfolio management courses quite interesting, as they focused on practical application of the theoretical concepts. In the former we learnt how to prepare an investment thesis on an individual stock and on the later we learnt how to diverse investment portfolios that catered to diverse investment mandates ranging from pure index replication to aggressive active strategies.
The banking stimulation game put us in the shoes of a key decision maker at a major international bank and tested our decision-making skills as we competed with our colleagues to navigate the changing economic outlook. Coming from a traditional finance background, I believe that the course on fintech opened my avenues to this sector which is currently on an exponential growth trajectory.
France has a special place in my heart due to its historical significance and cultural heritage. I got to explore two great French cities – Lille and Paris – during my stay in France. Coming from a different continent, I found the French people quite helpful which enabled me to acclimatize in a new setting.
One treasured memory from the program is the Design thinking workshop. It enabled us to push the boundaries of creative thinking. We used a wide range of materials to brainstorm and build prototypes of a financial solution which we finally ended up converting into a computer code.
Leveraging the professional contacts gained during the program, I was able to land my post studies internship in Kaiko, Paris a digital assets market data provider. I worked as a Research intern tracking the various crypto market movements. My technical expertise in Python and familiarity with Refinitiv enabled me to add value in my role.
Subsequently, I have relocated to London and am currently working as Assistant Vice President, in the Product Control which is part of the wider financial reporting and control division of Barclays. Over the next few years, I visualize myself climbing the corporate ladder and gaining expertise across various asset classes and products.
My advice to the potential candidates of this program is to make full use of the opportunity to actively participate in the lively class discussions, expanding their professional network, developing to grow in the international environment.
I fondly look back on the friendships forged and professional networks built during my Master and looking forward to catching up with them on my next visit to France.
Published on: January 16, 2023