Testimonial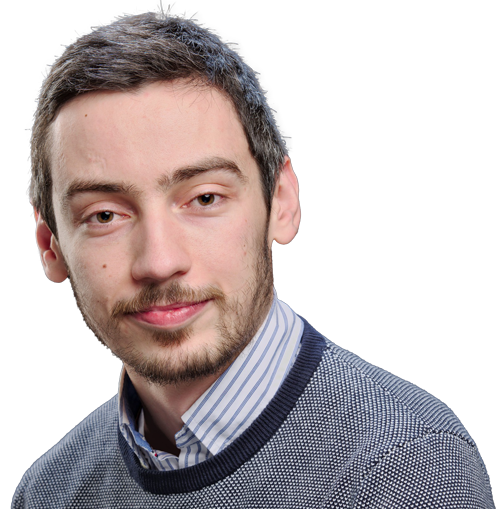 Gwendal YVIQUEL
Master in Big Data Analytics for Business / Promo 2019
Data Scientist, LEROY MERLIN FRANCE
France
I started my studies with a general engineering degree in computer science and electronics. As soon as I graduated, I chose to deepen my knowledge and skills by joining a Master focused on data science or data analysis, to have a better understanding of the business issues behind the projects I could come across later, and at the same time be more legitimate and efficient. The duration of the program also motivated my choice, especially in comparison with equivalent Parisian programs.
The fact that the Master in Big Data Analytics for Business is very international was also very important, because it not only gave me the opportunity to open up to new cultures, but also to open my profile to new opportunities. The training was of course a major element, but so were the contacts that it would allow me to make. So I naturally chose the Master in Big Data Analytics for Business, which brought together all these elements for me.
I particularly liked the quality of the training, whether it was the lecturers or the projects. One event that particularly impressed me was the graduation ceremony, the moment being shared with the whole class, it was memorable!
I currently work as a Data Scientist in the Leroy Merlin France team. In the next few years, I would like to move towards the construction/management of digital products based on Data Science elements, as the group has put digital tools at the center of its strategy for the next few years.
The line between the Data Scientist and Data Analyst jobs is becoming clearer and clearer, and the technical requirements for each are increasingly high. It is therefore fundamental to know how to analyze one's skills and competences in order to verify that one can claim the position that one most desires… and if not, do not hesitate to follow a complementary training to obtain them.
This year spent at IÉSEG fulfilled all my expectations. I refocused my profile on Data Science, I met among the professors and members of the class, people of great quality and very sharp in their profession, with whom I still exchange today. It is also thanks to the quality of my degree that I found a job at the end of the program, in a sector I would not have thought of spontaneously.
Published on: March 28, 2022