Testimonial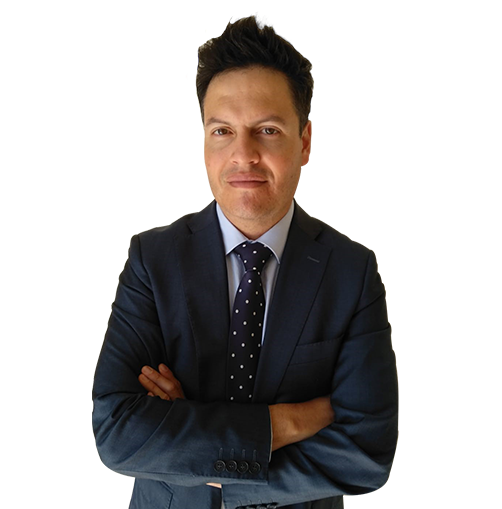 Paul Garrido
MSc in International Business
Associate Director in projects - UBS, Poland
Ecuador
Alumnus, 2014
> Please briefly outline chronologically your professional career path:
In September 2001, I started my professional life working at one of the most prestigious Banks in Ecuador (Produbanco S.A.) as an Accounting Analyst. After five years of working in this bank, I decided to broaden my knowledge and experience in international business; this is why I decided to apply for jobs in multinational companies.
In July 2007, I joined Terminales Internacionales de Ecuador S.A. as a member of the Hutchison Port Holdings Group, which is the world's leading port investor, developer and operator. Two years later, I decided to get more experience in international business and I joined DIRECTV Ecuador, a DIRECTV's Group, Inc. business unit. As a Financial Analyst, my role was to prepare financial analysis and reports for key Stakeholders in the US Headquarters.
Thanks to an international university fair in Quito, I had the opportunity to know about IÉSEG and their excellent Master's programs and international accreditations; this is why I decided to enroll in the MIB program and start my new life and career. I chose Lille as a city because of its diversity, beautiful places, amazing food and very welcoming people. 
After my studies, IÉSEG helped me to find an internship at Hewlett Packard France in Grenoble as a Business Analyst.
After this great experience in France and my degree in International Business, I had the opportunity to apply for a job in Poland. I have been working and living in Cracow for almost four years. Thanks to my studies at IÉSEG and previous experience in Ecuador and France, I had the chance to be recruited by one of the most prestigious Swiss Investment Banks (UBS), which has offices in Cracow. I am now working as an Associate Director in Projects and I had the privilege to participate in and finish a successful project as a Project Management Officer team lead.  
> How did your studies and other opportunities offered at IÉSEG help you in terms of your career?
The program helped me to broaden and strengthen my knowledge in subjects like international business, international project management and international finance, which I use in my daily work. In my current job, the 'international dimension, is very important because I work with people from different backgrounds and countries. IÉSEG helped me to understand the importance of working in an international team and how these differences can enrich our daily work.
In terms of opportunities, IÉSEG helped me to find an internship in HP France thanks to its great reputation and large business network.  
> And are you still in touch with the members of your class /the alumni network?
I am still in touch with some my classmates and one of them even attended my wedding in Poland. In terms of alumni network, it is very important because it opens many opportunities of doing business or getting referrals for jobs.  
Published on: May 13, 2019