[Webinar] Inspiring Women Leaders

Wednesday 8th March 2023 at 13:00 online
The event is organised in partnership with Club IÉSEG Lead Her
————————-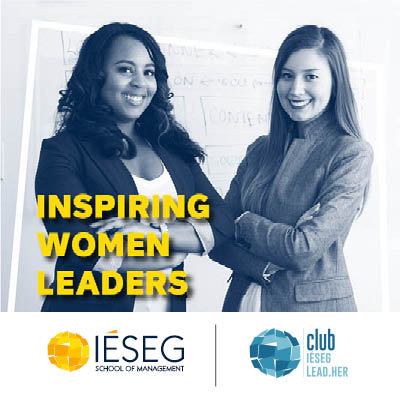 The last few decades have seen a growth in women in the corporate world. More and more organizations are taking steps to attract, develop, and retain talented women. Despite these strides, significant gaps persist in gender equity.  In this conversation, we talk to women leaders to understand their journeys, challenges, and opportunities, and the factors that have facilitated their success. Let's learn from their experiences and have their thoughts on how to successfully lead in today's world. This round table discussion will be facilitated by Mamta Bhatt with the participation of:
Alice JOLIVAT, Head of Etam's logistics warehouses & downstream transport – IÉSEG alumni
Meryem RAJI, Senior Strategic Partner Manager in a major internet company – IÉSEG alumni
Metty MAVOUNIA, Head of hospital partnerships at Health Data Hub –  IÉSEG MBA – Executive track alumni
About our speaker
Mamta Bhatt is Assistant Professor in Human Resources Management at IÉSEG and has a Ph.D. in Organization Studies from Boston College (USA). Her teaching expertise lies in topics such as human behavior, change management, organizational diversity and inclusion, remote and contract work.  Her research has appeared in journals such as Journal of Management Studies and Journal of Business Ethics.