Back
Delegates gather at IÉSEG for 2016 AMS World Marketing Congress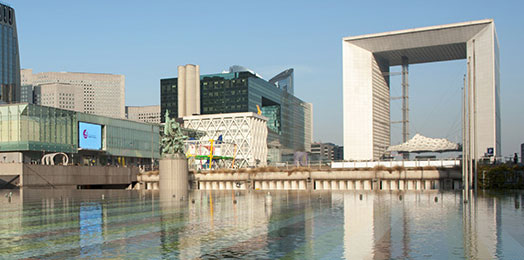 More than 400 delegates will gather this week at the IÉSEG campus at Paris La Défense for the 2016 edition of the Academy of Marketing Science World Marketing Congress. The event, which takes place from July 19-23, 2016, is a key international event for scholars carrying out research in the field of marketing.
The Academy of Marketing Science has been conducting World Marketing Congresses since 1983 at locations across the globe.  Scholars from across the world attend to present their research findings and theoretical views and participate in special sessions.
The event will include presentations of  over 300 papers, special sessions and panel discussions.
Catherine Demangeot, professor at IÉSEG and one of the conference program co-chairs, notes "We are delighted to host the 2016 AMS congress at our Paris – La Défense campus. The School has a strong and well established marketing department with international professors publishing in top international peer-reviewed journals, many of whom will be presenting at the event".
The Congress provides a fantastic opportunity for participants to exchange on key challenges that marketers currently face, for example those related to the new digital channels and the opportunities that arise from big data. Alongside the intense academic conversations, the Congress also includes a cultural  programme, which enables participants to experience some of Paris's magic."
More information about the event is available  here and through AMS website.