Back
Homie Eat: homemade meals delivered to your home
Launched in October 2021, Homie Eat, a start-up founded by an IÉSEG student, Louis VAST, and his high school friend Olivier CARPENTIER (now a student at EDHEC), is gaining momentum with its original offer: meals 100% cooked by private individuals, for the public, delivered by bike. We met Louis VAST to learn more about Homie Eat.
Can you introduce us to Homie Eat?
Homie Eat is a brand new home food delivery platform based in Lille. The dishes are exclusively prepared by individuals, from their homes. My partner and I make the deliveries by bike, in an eco-friendly way, and we also have a small fleet of deliverymen that we are always looking to expand.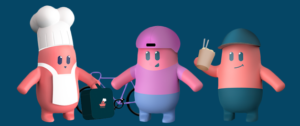 Homie Eat is all about quality and tasty food. I love food and we regularly taste our "cooks' dishes to make sure they meet our requirements and to give them feedback. Through Homie Eat, we have discovered people with a true culinary talent. It's a way for people who love and know how to cook to make a little extra money with their passion, and an opportunity for food lovers to taste quality homemade food without having to leave their home. The cooks have carte blanche to express their creativity, they cook what they want and choose the prices they want, even if we advise them on the latter. For some, Homie Eat will become a springboard to open their own restaurant.
Before collaborating with a future 'cook', we call them to assess their situation, to know if they have the necessary equipment and facilities, and to know their motivations. Then, we go on site to make sure of the cleanliness of the place and their knowledge of the sanitary rules.
How was Homie Eat born ?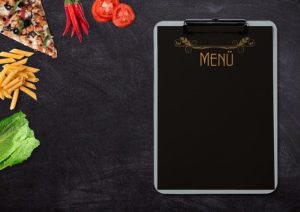 The idea came to us one day during a discussion over a drink. It was before the pandemic. Then, in 2020, we suffered from the confinements, like everyone else, and we realized the importance of the social bonds. Usually I worked in a bar, which was obviously not possible in Covid times. All of the classes we had at the School had gone online and that kind of turned me off. I needed to get into a side project to get motivated. So it seemed like a good time to finally launch Homie Eat. We had nothing to lose by trying. For us, it's a meaningful project: it contributes to the evolution of the city, its dynamism and to keep the connection between people. We're really trying to create a community so that people can talk to each other and have a sense of belonging, which is particularly important in the current social context.
Why the name "Homie Eat"?
In English, "homie" means "buddy". When we were in high school, we liked to call each other that way, we played a lot with the influence of American humor. So, the name is a reference to that.  In addition, it also reminds us of the term "homemade". We chose to add the word "eat" simply so that the public would know instantly what it is all about.
How did you get started?
With my partner, we participated in the EDHEC Start-up Challenge, which allowed us to work on our business plan, our budget… We realized that we had to be as realistic as possible to make the best decisions for our future company. We also got coaching sessions with a former financial director of Coca-Cola, which helped us a lot. Finally, we did some ground testing to make sure that everything worked as we imagined it would and then we launched the business. At this point, we have seven cooks and many applications are being approved. So far, we've had nothing but positive and constructive feedback.
At the launch of the company, the production company of the TV show '66 Minutes' (broadcast on M6) contacted us for a film shooting. Thanks to this documentary, we gained a lot of notoriety. When we brought the deliveries, people recognized us because they had seen us on TV. Following this, investors also contacted us.
You are a student at IÉSEG, what did the School bring you for your entrepreneurial project?
IÉSEG is a very good School, it gave me a global understanding of things, of the world in which we evolve which is constantly changing. It teaches us to adapt to this world and to understand all the concepts related to the creation of a company. It also brings about interesting meetings with people who have succeeded or can succeed. Being surrounded by like-minded people helps a lot. You realize that it is possible to start your own business, while learning to keep your feet on the ground. When you study at IÉSEG, you benefit from an environment that is propitious to development and accomplishment.
 What does this entrepreneurial project bring to your studies at IÉSEG?
I have learned to organize myself much better. I am on an apprenticeship program and I have obligations towards the company that hired me and towards the School as well. Now, I go out much less and travel much less, but every day I remind myself why I'm doing this, and I know it's worth it.
Any advice for a future entrepreneur?
Believe in yourself! That's what makes all the difference! And what makes the project is first of all the people you do it with.