Back
Poline uses vegetables to reinvent jams
Poline is a start-up that has just been created to rethink jams by proposing original recipes made of vegetables. We met with Marion Gianelli, co-founder and student at IÉSEG, so that she could tell us a little bit more about her entrepreneurial experience.
Could you introduce Poline – how did this project come about?
My name is Marion Giannelli and I met my associate and friend, Margaux Millet, in Strasbourg when we were in business School before I joined IÉSEG for my Master's degree. We wanted to start a business together and since we are both real epicureans, we chose to turn to the food industry. We made a list of original foods that interested us and went in search of one of them: bell pepper jam. We went through all the grocery stores in Paris, without success. That's how we decided to start making bell pepper jams and, more widely, vegetable jams. Today we have 4 jams to launch: peppers/mustard seeds and onions/curry will be tasted with salty dishes, such as meat, barbecue… while sweet potato/Madagascar vanilla and eggplant/cinnamon will be eaten at breakfast. We plan to launch "Poline" officially in September 2022, once our crowdfunding campaign is over.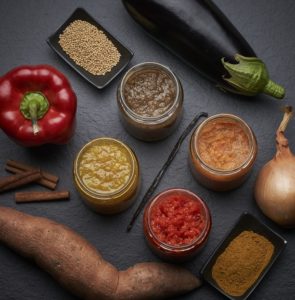 Why the name "Poline"?
Our love for jams comes from our grandmothers. We remember long afternoons with them cooking and tasting sweet and unusual flavors. Today, we wish to share their heritage by revisiting their recipes and also give our customers the opportunity to go back to their childhood. By the way, Poline is a combination of the names Paulette and Jacqueline, our two beloved grandmothers.
You have launched a crowdfunding campaign, how is it going?
The campaign was launched the week of May 30 via a crowdfunding platform. Until July 4th, 8 different contributions are proposed to visitors with nice and original prizes to discover our jams. Our ambition is to collect 200 contributions for our project. We will also proceed to a draw of 5 people among the contributors to invite them to our launching party, in September. We also have another surprise for the participants: we have been inspired by "Charlie and the Chocolate Factory"… and we have put 5 gold coins under jam jars, which will allow them to win a workshop with Johanna Le Pape, a great French pastry chef. On the other hand, on June 12, we organized a giant picnic open to everyone, at the Tuileries in Paris. The goal was to introduce our products to the public and to build relationships with our future customers.
How do you manage to balance your student, entrepreneurial and personal life?
I have always combined many projects at the same time. When I arrived at IÉSEG, I had already created a micro-business in digital strategy. On top of that, I was already working at Hermès every Saturday. All this was done in parallel to my classes. I also invested a lot of time at IÉSEG in eco-social and solidarity consulting missions. I have always given priority to my studies, my professional life and my desire to be an entrepreneur, because I have a lot of ambition. And if Poline were not to develop as much as expected, I have a whole list of other projects to undertake afterwards. I think that Covid accelerated what I wanted to become: since entertainment was no longer in the picture, I refocused on what was most important to me: entrepreneurship.
How do you get organized with your co-founder?
We each have our own areas of expertise, while having each other's opinion on each aspect. As far as I am concerned, I am in charge of the communication/marketing part, the financial part, the recruitment part and the premises part. As for Margaux, she takes care of everything concerning exchanges with suppliers, logistics, production and the creation of recipes. In the end, we did almost everything together, but in the future, when Poline will grow, we will have to reorganize the structure.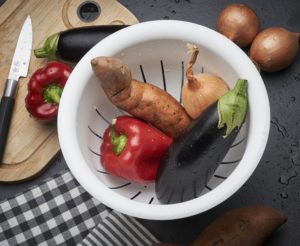 How does the IÉSEG Incubator help you with your project?
What's great is that we have dedicated premises in La Défense where we can meet with other start-ups, which is very beneficial for the ecosystem and our network. We have already organized several breakfasts with our flagship products. We also have workshops on various issues: recruitment, CRM, e-commerce… everyone takes part and gives their opinion, it's very enriching. We really feel supported thanks to the Incubator.
Any advice for a future entrepreneur?
I would say that you should take as many opinions as possible from others, but in the end, and above all, listen to yourself and be aligned with yourself. When you are an entrepreneur, you have a thousand jobs and everyone gives their opinion on everything. This can help a lot, but in the end, you must always ask yourself the right question: am I aligned with this decision? Anything is possible, you just have to want it.
If someone is reading this article and wants to start a business, don't hesitate to contact me on Linkedin (Marion Giannelli) and I'll be happy to help you to the extent of my skills. I have already given courses to students to coach them on their CV, cover letters, etc… and it will be a pleasure to help them in their entrepreneurial process.