Back
Vilain Canard : clothes that make sense!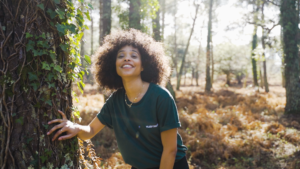 "Originally, I founded Vilain Canard in 2016 with a high school friend, by the beach, in Hossegor. We wanted to sell T-Shirts and show that there was no age to found its company. We developed through dropshipping platforms and the 'Made in France' was already in our thoughts but seemed inaccessible. We needed to take a break to think together about what we wanted to do with Vilain Canard and what meaning we wanted to give it"
Martin PUJO, in 2nd year of the IÉSEG Grande École Program, remembers perfectly his early days as an entrepreneur. After joining IÉSEG in September 2018, he joins the Incubator in 2021 and relaunches the company with his associate, Elliot Passetems-Marinoni.
3 strong pillars: local, responsible, sustainable
"The lockdown fostered our reflection: we found ourselves confined, without a student life and with a lot of free time. We thus wanted to restart Vilain Canard but in a meaningful way by having a positive impact on the world that surrounds us. So, we thought about all the possible ways to make it a local, responsible and sustainable company that is concerned about its environment."
To do this, the two associates changed (almost) everything. First of all, the raw material – from now on the clothes are made of 75% organic cotton and 25% recycled cotton. The goal: to create products that last overtime with handmade embroidery and stiches that reinforce the quality of the products. Then, the manufacturing: to limit carbon footprint, everything is now "Made in France" and local suppliers and French know-how are favored: the knitting is done in North of France and the clothing in the South-West area. The packaging is prepared not far from there by people with disabilities who work in ESAT (Establishment or Service of help by work). Because they are originally from the South-West and because the marine environment is important to them, as well as contributing to its conservation, they signed a partnership in February 2021 with the Sufrider Foundation Europe – an association that fights against aquatic waste and works for the water quality and development of the coast. The brand will donate 1€ per sold T-Shirt and plans the organization of festive events in the future to raise awareness of the oceans among young people.
Success of the crowdfunding campaign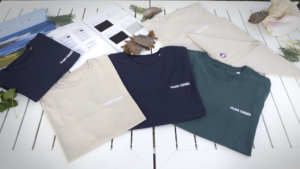 To reach their ambitious goals, the young men from Toulouse are working daily on the development of the brand which will be for sale this summer, on the internet and in shops in the South of France (Bidart, Moliets, Toulouse…).
Since such a development requires substantial investments, a crowdfunding campaign was launched in March. "We have by far exceeded our pre-order goals: with 306 pre-orders and 155 contributions, Vilain Canard will be able to take off on its own! We are, of course, delighted with the results – this demonstrates the relevance of our responsible approach. Even if our products are more expensive than those made in Asia, we want to democratize and make accessible what is not: the Made in France. We are careful to offer prices that are affordable. Our contributors are sensitive to our commitments and to the value of French know-how. They are therefore, ready to pay more for products that will last longer… and to have a positive impact on the world around us", concludes Martin PUJO.