Testimonial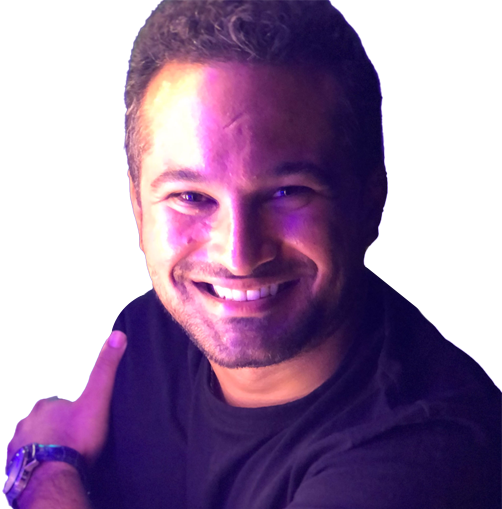 Ali BADR
Master in International Business / Promo 2018
VP Operations, TRAX RETAIL
Egypt
Multiple reasons have contributed to my decision to choose IÉSEG. The School's reputation, its ranking within France and Europe and its top accreditations were major elements. With a campus in Paris, IÉSEG proposes a true Parisian experience while being close to business offices. Job fairs and Paris' growing entrepreneurial scene has provided access to opportunities and networking.
The Master in International Business structure and the diversity it promised had caught my attention significantly as there was a clear dedication towards building an inclusive cohort with an intercultural environment, which was something I wanted to be part of. For someone from a non-business background who was looking to acquire business foundations knowledge with an international focus, the program seemed optimal for my plans. It also offered a specialized curriculum within the second semester through a wide variety of electives on different topics. Being a 1-year program was a clear advantage as well since it offered me a shorter break from my professional environment, as I didn't want to stay away from work for too long.
The School managed to maintain the momentum around diversity through curriculum, activities and communication throughout the program. By the end of the program we were all, in my cohort, friends with people coming from all over the world.
I enjoyed Economics, Marketing, Operations and Leadership courses, mainly because I developed a passion for those subjects, but also because the professors were very good communicators. They managed to have us all engaged throughout the entire course period.
I started my program in 2016 and today I am still living in Paris. The city has an amazing charm. There is always an experience or something to enjoy in nearly every corner of the city. It provides a truly unique contrast between history and future. At work, my office was in an old Haussmann style building in the heart of the iconic Champs-Elysées venue, and we were running there tests on the robots we produced to transform the retail industry. That's the lovely contrast Paris has offered to me.
A couple of months after starting my program at IÉSEG I joined Qopius Technology which at that time was an early-stage start-up aiming to develop AI based solutions around digitizing the physical retail industry. I continued to work on various functions of the company in parallel to my studies at IÉSEG which was very challenging but also rewarding.
In 2017 I finished my studies at IÉSEG and focused solely on Qopius, building the company's operational arm, and helping with other key functions. By the summer of 2017 we managed to raise funds which helped us grow the company significantly.  As Qopius COO, I worked on scaling the company's abilities to do more with the technology we have produced and help the company become more efficient. With my team (whom I mostly recruited from IÉSEG) we managed to achieve major technology success through our operational processes and have our footprint within large retailers across Europe, we also helped building tools and product features that enabled us to do more with less. By Feb 2020, we sold Qopius to Trax Retail and, as part of an acquisition deal, I joined Trax as VP Operations since then.
If I could give some advice to potential candidates, I would say four things:
Time organization is key to getting the best experience. If done well, you will learn and have good grades, build strong networks, look for the relevant opportunities and even work freelance or part time. Spontaneous moments are still necessary to breakdown the routine and reduce stress.
Break language barriers. The French language is key to be integrated and relevant to the culture and the business environment, however without it you can still get opportunities if you capitalized well on your key strengths.
Search for internships early. Start applying for jobs/internships as early as your first semester. Apply to as many companies as you see yourself somehow relevant even if there are few mismatches between your experience and the job requirements. Go to employment fairs and talk with everyone about your job aspirations. This will not only help you learn from the rejections you receive but it also increases your odds of getting an interview.
Don't be shy to knock on doors and ask people for advice, recommendations or even the available opportunities, a lot of people are willing to help.
Published on: May 24, 2022