Testimonial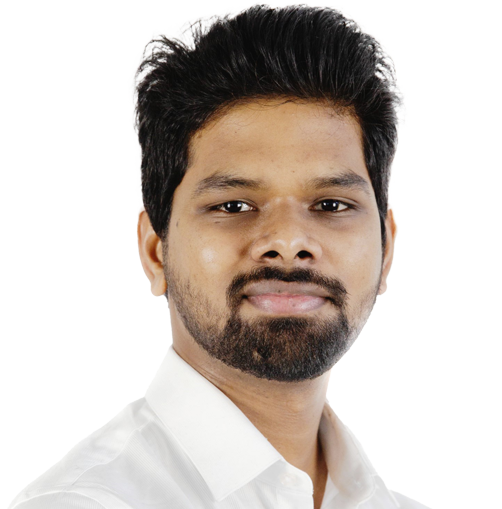 Pragadeesh SAGAYAMATHAN
Master in International Business / Promo 2021
PMO – Europe CIO Office, L'ORÉAL
India
I completed my Bachelor's in Engineering and worked as an IT Consultant for various clients before coming to IÉSEG. The Master in International Business had a wide range of interesting courses that would enable me to explore and choose the field I wanted to get into.
I loved courses like Marketing, HR and Finance. Also, the liberty to choose electives in the 2nd semester is a huge bonus for students who want to choose subjects of their interest or in line with their career goals. Lastly, the huge alumni network speaks for itself.
I really enjoyed the International openness within the School (including students and professors). Our professors were top experts in their field and they all made sure to transfer their passion to their students.
I appreciated the professors' responsiveness, the coordinators and directors and most importantly the School's help for International students with administrative works, housing search etc. They made my life easier.
Thanks to the professors who all had a huge international exposure and expertise, the courses were well structured and well taught in the classroom. I personally loved Business Strategy, Marketing and Project Management.
As a person who's naturally well organized and well-structured in day-to-day activities, Project Management made me realize that there is a huge field out there which needed my attitude/skills. Hence, this course turned out to be an eye opener for me to explore more and to choose my career path.
Though I am not a very outgoing person, France increased my exposure to a whole new level with its strong cultural values, language and of course architecture. It has also given me motivation and confidence to explore many countries in the future. I loved living in Paris as it's truly modern with its French culture staying intact. It has huge opportunities with plenty of well-established and start-up companies who are constantly looking for talents. It's a great opportunity for any graduates to begin or grow their career.
Since then, I have taken up a Portfolio Manager role at L'Oréal where I manage the IT Europe Portfolio. This is a great start to acquire skills/exposure to be able to manage complex programs in an organization.
'Sky is the Limit' – if you are an international student, there are a lot of surprises and opportunities waiting for you. You just need to be on your toes to leverage the program and the professors to the best (their experience and knowledge is priceless) and to utilize the School's resources – Alumni, Job portals, Job fairs … to the fullest. Finally focus on you, learn and acquire new skills – be it subject knowledge, IT Tools & Software, try to learn the basics, you'll never know the opportunities that may come in the future which might be of your interest. Keep learning.
The professors, courses and the infrastructure of the Paris-La Défense campus gave me a great motivation looking at all the great companies around the School's campus.
Published on: June 22, 2022