Testimonial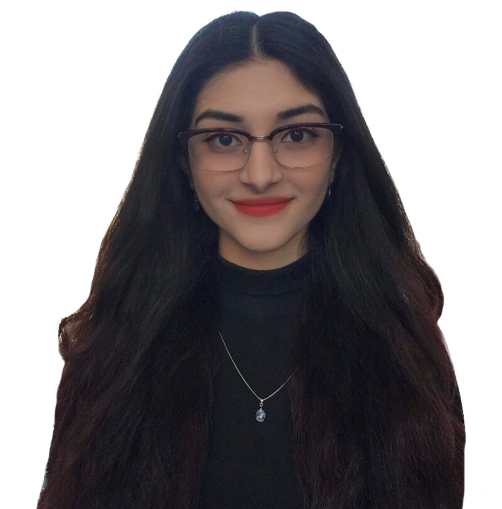 Rishika BANERJEE
Bachelor in International Business / Promo 2021
Brand Ambassador, ECOCLIPPER
India
Before starting my Bachelor's degree at IÉSEG, I pursued my Higher Education studies in India, in Commerce, which entailed subjects like Economics, Accounting, Business Studies, and Mathematics. Since I was a child, I have always wanted to give back to society in any possible way. I wanted to be a Changemaker. Overtime, I realized that I would have to leave my comfort zone to become one and, being highly interested in international business, I started searching for well-ranked and accredited schools in Europe that would get me equipped for becoming the leader I envisioned myself to be. Thus, when I came across IÉSEG, a triple-accredited school whose motto is "Empowering Changemakers for a Better Society," I immediately knew that IÉSEG and I were the perfect fit!
I selected the Bachelor in International Business at IÉSEG because this program offers intensive academic and practical knowledge about the business world. As an aspiring Digital Marketer and a future business owner, I believe it is crucial to understand the different fields of business and how each area influences the other. Also, IÉSEG was one of the few schools that required mandatory internships every year. This plan gave me a pathway to acquiring professional experience early on so that it would become easier to enter the job market after completing my studies. Apart from the Marketing courses, I thoroughly enjoyed studying Economics, Finance, Strategy, Corporate Social Responsibility as well as Operations Management. No matter the course, every professor at IÉSEG always reminded us of the "humane" and "human" aspects of business and the importance of People, Planet and Profit.
When I first came to France, I was worried about the cultural differences and language barrier I would face as an Indian. Coming from a busy city like Mumbai and then living in Lille, the transition was difficult for me. However, this city's beauty, calmness, and excitement seeped into my daily life, and now I prefer living in a smaller city! While the first few months were tough to settle in, I must say that almost every French person I have met has been accommodating and fun to be around. Coming from different cultures, the French have openly accepted my Indian heritage and have helped me understand their culture.
The consulting project experience with the Accor Group stood out to me. I was one of the few Bachelor students of IÉSEG who had the opportunity of working on the marketing aspect of a CSR project for this company. With my multinational classmates, we pitched a new global solidarity initiative for executives of the Accor Group. My team and I had to deliver a project within three months while continuing the intensive academic year. I was lucky to report directly to the Chief Transformation Officer, an executive with 25+ years of experience. In the end, the CTO and the CEO approved the team's proposal and many parts of it were implemented in their current and ongoing challenge.
To the potential candidates of the Bachelor in International Business program, I would advise to keep an open mind and be ready to work hard for the next three years. Once you finish your degree and enter the job market, you will see the value of everything you have learned and done.
Published on: November 24, 2021