Testimonial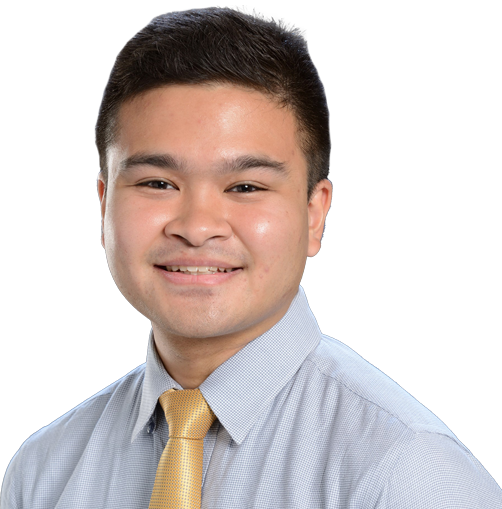 Thomas Matthew MANALAC
International MBA / Promo 2019
Senior Business Analyst, HOLCIM
Philippines
Before coming to IÉSEG, I worked in Corporate Banking in the Philippines for four years as head of the credit team for conglomerates and multinational companies. After that, I wanted to expand my area of expertise in an international environment, and this was one of the main reasons why I decided to pursue the International MBA program of IÉSEG. This program was very enticing because of its holistic curriculum covering various fields such as finance, banking, marketing, entrepreneurship and many more. In addition to that, my colleagues and professors were very international and thus, I was exposed to a wide variety of cultures, opinions and business practices. Last but not the least, I was very interested in the School's strong networking structure as I believed it could help me find an internship or job in France or in Europe.
I really enjoyed the School's international environment. The curriculum of the IMBA integrates the international dimension into all the courses. Specifically, I liked the banking, finance and firm valuation courses because of my desire to pursue a long-term career in the field of finance, may it be in a bank or a non-banking financial institution. Living in France was very memorable because I greatly enjoyed the European lifestyle of the country. Prior to this experience, I had never come to Europe, and thus, I truly enjoyed simply walking around the city and appreciating the little things such as the architecture, parks, restaurants and much more.
After the program, I obtained an internship in the Paris office of "Holcim" – the world's largest building solutions company. I was able to get this internship thanks to the School's job board. After the internship, I managed to get a full-time position in the Paris office of Holcim as a Regional Controller of the Middle East and Africa regions. After two years in that role, I relocated to the Holcim headquarters in Switzerland as a Senior Business Analyst under the Financial Planning & Analysis team. In this position, I interact with stakeholders of Holcim from all over the world and from the corporate headquarters as well. It has been truly a great experience working for such a big company. I believe I was able to get these jobs due to the great education and international training I received at IÉSEG. It opened many doors for me to work in an international environment. My advice to potential candidates of this program is to maximize the networking opportunities the School will provide to you to better improve your chances of getting an internship or job in Europe.
In the end, I will remember and thank IÉSEG for the wonderful multicultural environment I was exposed to in the IMBA program. I made memorable experiences with memorable friends, memories which will last with me for a lifetime.
Published on: March 24, 2022