FAQ Bachelor in International Business
About the Program
Which campus is the program offered in?
When you join us here at IÉSEG, you'll either be studying from our Paris Campus in the vibrant and bustling business hub of La Défense or at our original campus in the picturesque city of Lille.
What language is the program offered in?
Our BIB program is taught in English.
What is the difference between the BIB and the PGE?
See the infography below: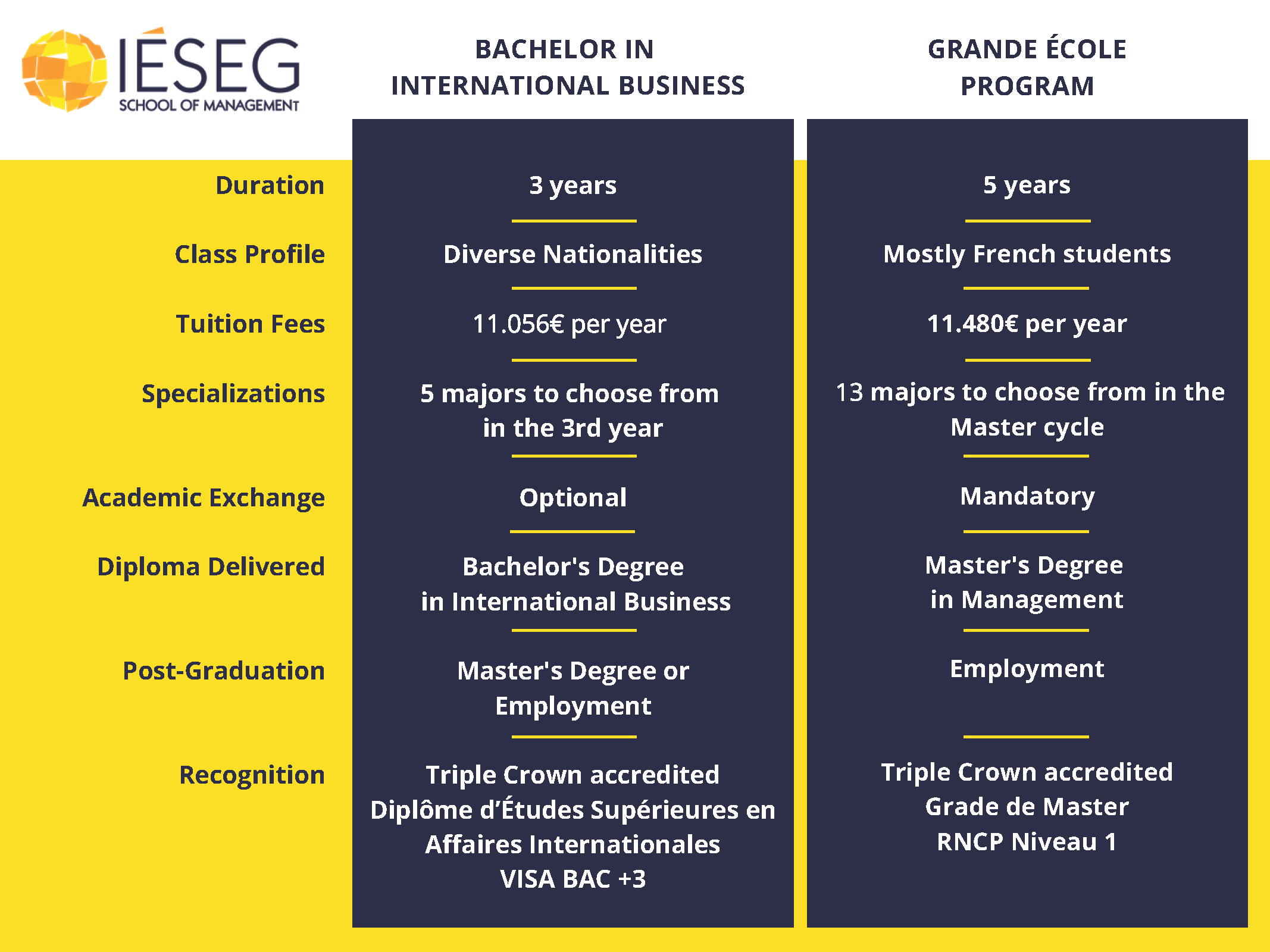 Does the French Ministry of Education recognize the program?
The Bachelor in International Business ("Diplôme d'Études Supérieures en Affaires Internationales") is accredited by the French Higher Education Ministry (VISA BAC+3) and delivers the 'Grade de Licence'.