Master of Science in Digital Marketing & CRM Program
Program
The Master of Science in Digital Marketing & CRM outlines the management and marketing essentials needed to become efficient marketing managers.
The program is offered on a full-time basis and consists of 2 consecutive semesters of courses (September – May) followed by a professional experience (from June onwards). The curriculum is developed around core courses and specialized courses in both Digital Marketing and CRM.
In the light of the changes brought by internet, the program focuses on the fundamentals of doing business online helping students understand online consumer behavior, how to develop effective websites, how to optimize digital strategy and communication across various channels and how to integrate new innovation.
The program helps students use new digital information systems and manage databases correctly in order to improve customer relationships which will consequently enhance the decision-making process and benefit the company.
Course Content
This class aims to help students conduct marketing/business research ethically and well to make better Marketing and business decisions. Marketing research is becoming increasingly important in the decision-making processes of firms in all industries. Most major marketing decisions made by large manufacturers and service firms are based, at least in part, on the results of marketing research. Only those managers with a solid understanding of research are able to use it effectively.Upon completion of this course, students should be able to:
Understand the research process, and how to develop and implement new business research.
Be able to complete 3 types of research: secondary data, primary qualitative and primary quantitative (including online panel research).
Interpret your research on the basis of collected and analyzed data, and propose sound marketing decisions.
Present your findings in both written and oral formats. In other terms, make excellent research report and representation.
Develop research design that meets the highest standards in the Marketing field
The objectives of this course are to help students understand the strategic dimensions of brand management in a cross channel environment. At the end of the course, students should be able to manage a brand portfolio in coherence with the strategic objectives of the firm and its competitive position. Students should be able to understand:
Brand essentials (the different types of brand, brand strength, brand positioning Brand values from a consumer perspective and from a company perspective)
Brand management in a cross channel environment
Cross channel communication
Brand communication offline and online
The objectives of the course are to give the basis of project management at the end of the course students should be able to:
Understand and be able to apply all the basic concepts of project management.
Appreciate the peculiarities of project management in software development and website development
Master the basic functionality and use of a professional project management software
Lead a project in a competent manner as Project Manager, and/or…
Participate with success as a contributing member of a project team led by a Project Manager
Understand the global context of business, key issues for business activity, as well as business' social and environmental impact;
Develop a strategic, proactive vision that reflects social and environmental concerns while emphasizing competitive advantage, corporate value creation, innovation, and leadership;
Apply theory to practice by emphasizing how global businesses can potentially contribute to the creation of positive social change and to the development of a sustainable future.
In this perspective, the course could be structured around the following sequences:
Defining CSR and stakeholder management;
Designing and implementing a CSR strategy;
Communicating CSR through reporting and advertising;
Implementing CSR through responsible leadership;
Coping with ethical dilemmas in CSR.
This course aims to highlight the most important emergent societal and technological trends and developments, and their potential applicability, usefulness or relevance. The objectives of the course are discuss the basics of technologies that support digital marketing, with a special focus on network architectures and their servers and clients, different kinds of connectivity, communication protocols and languages, and relevant developments in terms of hardware and software.At the end of the course, the students should be able to:
Critically evaluate trends and new developments with regards to their relevance and potential in terms of influencing a digital strategy.
Think and act proactively in accordance with these trends
Understand and keep track of the basic architecture, the current state, and new developments of digital technologies, including the web 1.0, 2.0, 3.0, and 4.0.
Understand how different technologies support different marketing channels
Assess the relevance of different technologies in terms of their application in a marketing strategy
Identify opportunities for marketing strategies based on applications of specific digital technologies like rfid-tags, near-field communication, geo-location, semantic content etc.
This course covers basic concepts and research results from marketing and the social sciences. They are examined with the goal of enabling marketers to better understand online customers and meet their needs. The class aims to answer the emerging questions such as: what are online shoppers external (demographic, social interaction etc.) and internal (personality, motivation, emotion etc.) influences? How do people make online purchasing decision? How do they appreciate their shopping experience? What are the various online spending trends in different retail sectors? Upon completion of this course, students should be able to:
Discuss the benefits of studying online consumer behavior;
Identify and explain how internal and external factors influence online consumer behavior
Identify and understand which research methods can be applied to develop and use information to better understand online consumer behavior
Identify the different types of decision-making processes consumers use and under what conditions different types are likely to be used in the virtual world
Evaluate the effectiveness of marketing strategies and tactics used by firms based upon online consumer behavior concepts discussed in class.
The objectives of the course are to give the basis of the strategy to manage different channels operate in synergy and complementary with overall strategy and objectives and data shared. At the end of the course the students should be able to:
Identify and analyze of different channels (store, web, mobile, tablets, call center, paper catalog, …)
Understand cross-channel strategy as a response to actual consumer expectations but also a service proposal that will change in time their purchasing
Learning ways to integrate customer segmentation based on the expected level of service
Choice of target segment based on the objectives and resources of the company
Website design & development theoretical concepts
Understand how to improve the usage and the performance of the website
Understand the importance of E-merchandising
Understand how to measure the performance of the website
Audit of the website ergonomy
Identify the main functionalities of a web store
Understand the process of web store development
Justify the technological choices (security of payment)
Develop a webstore
This course provides an overview of the strategic particularities of digital marketing as opposed to more traditional marketing. At the end of the course, the students should be able to:
Understand the subtle differences between e-commerce, Internet marketing and Internet advertising
Master the fundamental elements of creating and implementing an Internet marketing strategy
Identify the particularities of an Internet marketing plan
Successfully distinguish the various communication channels of Internet marketing and understand their advantages and disadvantages
Develop a reference framework for more specialized courses, such as Web Advertising, Social Media Marketing, Mobile Marketing, E-commerce, and others.
Understand the importance of Online Search and SEM
Understand that SEM = PPC + SEO
PART A: Pay-Per-Click Advertising (PPC)
Learning how to write effective ads, performing keyword analysis, setting up campaign targeting, bidding and budgeting options, and measuring and optimizing performance
PART B: Search Engine Optimization (SEO)
Lean how to apply keyword analysis, a competitive analysis, a web site analysis, optimizing web site structure, optimizing source code, and how to track SEO performance
Understand the principles of direct marketing and new trends therein
Master the process of developing, following up and measuring a direct marketing campaign: copywriting, testing, measuring and optimizing
Master the complementarity of on-and offline channels for direct marketing
Understand the principles of targeting and segmentation and how both have been impacted by the Internet and the gathering of more customer information.
Display Advertising
Get insight into different ad formats, and how ad auctions & networks work
Learn to distinguish important strategies to increase ad effectiveness in online display advertising: ad scheduling, ad format and creative variations, and targeting strategies
Affiliate marketing: learn what it is, how it works and which variations exist
Online video marketing
Study the online video landscape, discuss the various types of video content and how to create engaging content
Focus on YouTube, YouTube channels and YouTube advertising
A word on SEO for video (VSEO)
Understand the principles of conversation & community management
Content & inbound marketing
Viral marketing
Facebook marketing
LinkedIn marketing
Twitter marketing
Give an overview of the differences between 'crowd-sourcing', 'co-creation' and 'collaboration with consumers';
Understand the impact of 'online' and 'social media' on innovation management & consumer research;
Tell the story of the shift to emerging economies and show the impact on innovation and product management issues;
Be able to explain what 'structural collaboration' and 'universal branding' are about & how to use them in a day-to-day marketing management context;
To understand the significance to consumers of their mobile device
To understand the importance of digital mobile company presence
To understand the benefits of different kinds of mobile apps and games, and understand the circumstances under which each kind is useful
To be able to situate and integrate a mobile strategy in an overall (digital) marketing strategy.
Discuss challenges and opportunities of facilitated on-and offline WOM and its relation to brand image and integrity
Introduce concepts of online reputation management
Review strategies for electronic PR and software-aided sentiment analysis.
Understand the concepts, opportunities and limitations and added value of web analytics for companies with a form of online presence
Master the functionalities of Google Analytics
Demonstrate understanding of and practical skills in SAS Web Analytics
Apply data mining tools (SAS Enterprise Miner) for advanced clickstream and web log analysis
In order to be able to measure in a concrete way their ability to evaluate marketing performance, students will use a simulation game (SIMBOUND). This game works with online marketing campaigns that unfold in a risk free and allows to evaluate the performance of their decisions after each decision making round.
Master the Key Performance Indicators used in Marketing : select them, set objective, prioritize and differentiate short term/ long term measurements
Take into account the specificity of Digital and CRM campaigns indicators/li>
Understand how to create a periodic dash board (periodicity, source, measure unity, mailing list, etc.) to track performance versus objectives
Know how to analyze the Return On Investment of marketing budget and decide on corrective actions
Explaining how CRM, sales and lead generation can collaborate effectively in B2B environments
Learning ways of integrating effectively B2B Marketing, sales and customer relations in a CRM system understanding key objectives and metrics.
Understanding ways of using activity-based CRM analytics to measure and optimize B2B activities.
This course will reflect the importance of CRM in marketing and business in general. The specific focus will be on the role of Internet technologies in supporting CRM; hence the name E-CRM. These Internet technologies are not all CRM software per se, but rather ad hoc tools that can be utilised together for powerful e-CRM.At the end of the course, students should be able to:
Understand and define Customer Relationship Management (CRM)
Understand the historical development of different CRM technologies
Critically analyze the role of Internet technologies and social media in CRM
Understand the process of customer engagement in E-CRM
Understand the process of customer data acquisition, data management and data analysis in E-CRM
Understand the process of customer data management and data analysis in E-CRM
Demonstrate practical knowledge of how to engage with customers online
Demonstrate practical knowledge of how to acquire, manage and analyze online customer Data
Demonstrate ability to manage an E-CRM project and show awareness of future directions in E- CRM
Course objectives:
Understand what is at stake and the key steps to develop efficiently customers' loyalty
Organize a system to listen to the voice of the customer and be responsive to it
Carry out a satisfaction barometer, complete a satisfaction matrix and if needed understand what corrective actions could be taken
Know how to put in place a comprehensive customer loyalty program and measure its performance
The objectives of the course are to give a better understanding of the importance of customer services for companies, and the importance of complaint management. At the end of the course, students should be able to:
Understand the different activities of customer service in company and understand their importance
Understand how to implement and guaranty a good client follow-up
Measure customer satisfaction and to know how to treat customer dissatisfaction
Understand the role of complaint management contact center and optimize their actions
Course objectives:
Exploring the pathway to sales results: how CRM and sales can collaborate effectively driving sales performance.
Learning how to devise realistic and measurable CRM sales goals: Client Retention, Cross-Selling, Referral Tracking, On-Boarding and Key Account Management.
Learning how to better plan and execute effective sales campaigns through integrated CRM systems.
Understanding the sales and business metrics, for optimum sales performance measurement with a CRM system.
Nowadays, there is a tremendous increase in customer information which is available for the marketer. Indeed, companies are collecting different types of information from their customers like social media information, purchasing behaviour, complaining behaviour, socio-demographic information, etc. Consequently, knowing how to use this new information to improve customer relationships could be of high benefit for every marketer because better decisions could be based upon that. This course tries to fulfil the gap by reaching students new ways to interact with customers on a one-to-one basis. At the end of the course, the student should be able to:
Spot opportunities to transform customer data into actionable results.
Use customer data him- or herself to improve the customer relationships through predictive modeling.
This course introduces students to the basic principles of descriptive analytics. This hands-on course introduces students how to describe, segment and visualize customer data in order to extract relevant business insights. A detailed overview of the course content is given below:
Segmentation analysis
Market-basket analysis
RFM analysis
Social network analysis
This course introduces students to the basic principles of predictive analytics. This hands-on course introduces students how to use past information to predict future customer information. A detailed overview of the course content is given below.
Introduction to Predictive Analytics
Understanding basic concepts and recognizing possible business applications
Explaining the predictive modeling approach: Sample, Explore, Modify, Model and Assess
Acknowledgment of the importance of data pre-processing
Introduction to the most popular predictive modeling applications
Understanding of the most popular evaluation metrics
At the end of the course, the student should be able to
spot opportunities to transform customer data into actionable predictive analysis.
use customer data him- or herself to improve the customer relationships through predictive modeling.
4-6 month internship or work experience, thesis, or consulting project anywhere in the world
*Students holding a 3-year Bachelor degree (< 210 ECTS) as their highest-level degree prior to entering the Master of Science program that wish to receive the state-recognized Master degree on top of their MSc degree, will have to successfully complete an additional semester on Entrepreneurship. This is linked to the fact that a state-recognized Master degree in France requires participants to accumulate at least 300 ECTS, Bachelor degree included. As the standard Master of Science represents 90 ECTS, the School organizes a one-semester "Entrepreneurship Addendum" of 30 ECTS to enable all enlisted students to achieve the required 300 ECTS. The cost of this additional semester equals 4.500€ extra.
Technology Entrepreneurship & New Business Development
Creative Business Modelling
Design Thinking
Innovation Management
Entrepreneurial Funding
French language lessons for all levels are included in the program for international students. French is the mandatory choice for all non-French speaking students.
Zoom on… Clickstream and Web Analytics Course
The Clickstream and Web Analytics course gives students the opportunity to take the Google Analytics Certification, a recognized industry certification that will help students get the most out of digital analytics.
In addition to obtaining the Google Analytics certification, participants of the program will work in the Google Analytics accounts of international non-profit organizations in order to accumulate real-time experience by analyzing and reacting to the data these companies accumulate.
Students will be divided into groups and assigned an organization in order to analyze a significant amount of data before presenting their recommendations. Along the way, the students will be taught best practices for integrating analytics data into current marketing efforts, understanding key metrics and mastering advanced functionalities of Google Analytics in order to grasp the added value of web analytics for companies with an online presence.
Workshops and Corporate Events
Alongside the courses, the program includes various workshops and corporate events to further develop your personal and professional skills. These cover a range of topics, such as conflict management in cross-cultural environments and intercultural communication.
Our Talent program helps participants to establish their professional career plan by working on their skills, personal strengths, and using networking tools to be prepared to meet recruiters' expectations internationally.
INTERNSHIP
During their internship, students are able to combine theories of management with hands-on experience and apply the cross-cultural skills they have developed at IÉSEG.
Customer Care Manager, CRM Intern, Digital Marketing Intern, Strategy Intern, Website Project Commissioner, Marketing Project Manager, Direct Marketing Specialist or Media Coordinator for example: the internship opportunities offered by the program at the end of the curriculum are multiple.
Some companies which hire our interns: Fiat Chrysler, Leroy Merlin, Nike, AXA, Universal Music, Philips, etc.
The internship can be undertaken in France or abroad. Most students have done their internships in France, in Europe or in Asia for example.
Partnerships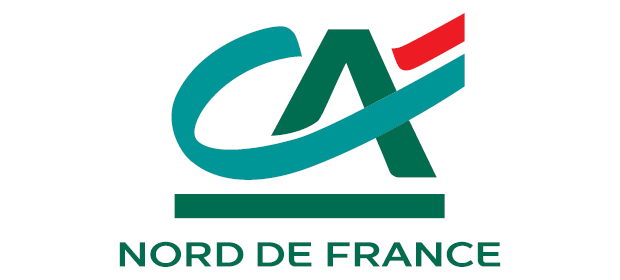 At the Credit Agricole Groupe, innovation is at the heart of our strategy. The MSc in Digital Marketing & CRM is a specialized program completely in line with our priorities. We welcome this opportunity to meet students and to share with them CRM and digital marketing topics through design thinking workshops, internship offers and career opportunities. The digital Kick-off day, organized in the explore lab of Crédit Agricole Nord de France in September, has confirmed that IÉSEG students are innovative and engaged. We are really pleased to collaborate with them in order to imagine the bank of the future!

Roberta CECCHIN, Head of Marketing, International Retail Bank & Orlane BOLLENGERG, Product Manager, Facilitator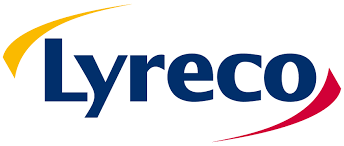 With 9000 collaborators and 42 countries covered worldwide, Lyreco is the European leader and the 3rd global leading actor in the distribution of products and services for the working environment. As a multi-specialist and an expert, Lyreco covers 4 fundamentals that make the working environment a strong lever of business performance: people efficiency, connected people, people safety, and people well-being in the workplace. Being a partner of the MSc in Digital Marketing & CRM helps Lyreco to collaborate and onboard new talents in line with its new requirements in terms of customer marketing and digital marketing skills. Through this partnership, Lyreco is able to propose to IÉSEG students and graduates diverse missions and jobs on a large geographic scale.

Stevy MATTON, Global Digital & Omnichannel Director