Program for MBA in Leadership and Coding
Curriculum
The MBA in Leadership and Coding is a one-year MBA program designed for professionals who seek to understand the increasing complexity of a changing digital world.
Building on a fully integrated program, combining management and coding courses from two leading international institutions, the program will help the participants to leverage their analytical skills and their versatility in dealing with both the languages of business and tech.
Based in Paris, the MBA is offered on a full-time basis and consists of 2 consecutive terms of courses followed by a 1-term capstone project. It's designed for professionals with at least 3 years of work experience.
The program aims to develop managers and changemakers with an inspirational learning journey, combining state-of-the-art business and coding courses.
Course Content
French language lessons at every level are included in the program for international students. French is the mandatory choice for all non-French speaking students.
MBA Faculty
All of the MBA in Leadership and Coding courses are taught by highly experienced professionals and researchers.
The MBA faculty is a mix of both internal and external faculty who come from diverse academic and professional backgrounds. They are experts in their fields, passionate about teaching and providing support to participants so that they can achieve their full potential.
Global Week Immersion Trip: Tap into the real world, beyond the school
In order to complement our intensive curriculum, mixing business and coding in the aim of developing an agile and well-rounded mindset (soft and hard skills), MBA students got several opportunities beyond the program in order to immerse them in the real world and grow from it.
The one-week Global Immersion Trip is a unique experience that allows students to go on a learning journey in order to discover new ways of doing business in other business settings and cultures. They will have the opportunity to meet faculty, local entrepreneurs, and executives, and to gain working knowledge of local business practices through lectures, live case studies, and visits to top companies and start-ups.
Possible destinations of the Global Immersion Trip are :
> Europe : Berlin, Barcelone, Londres, Amsterdam,
> North and South America: Rio de Janeiro, Buenos Aires, Montreal, Mexico, San Francisco
> Asia: Singapore, Shanghai, Seoul, Melbourne
CAREER PROGRAM: A CAREER DEVELOPMENT PROGRAM FOR YOU
To achieve their professional goals and manage career changes, a career development program has been designed to support the participants with individual coaching sessions and collective workshops. During these sessions, they will benefit from collective feedback, individual reflections, career development tools and personal development exercises that can help them make the most of the MBA and reach the next step of their career.
First, the Career Program allows students to question their professional orientation, and identify their target market. During workshops with career coaches, participants will determine, via specific tools and tests, their personal and professional motivations and values.
Then, the Career Program program builds on the participant's personal and professional reflection by means of a variety of tools aimed at effectively re-entering the professional world. Workshops are led by career coaches, HR and recruitment professionals.
Partnerships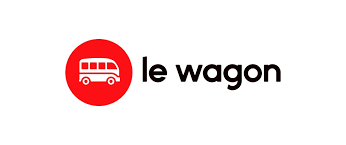 Following a shared vision on the evolution of managerial transversal skills and the increasing relatedness between business and tech in a rapidly changing world, IÉSEG School of Management and Le Wagon have embarked on a strategic partnership offering a unique 2-in-1 MBA in Leadership and Coding that aims to equip future managers with the required skills to manage and shape the future of business for a better society.