Testimonial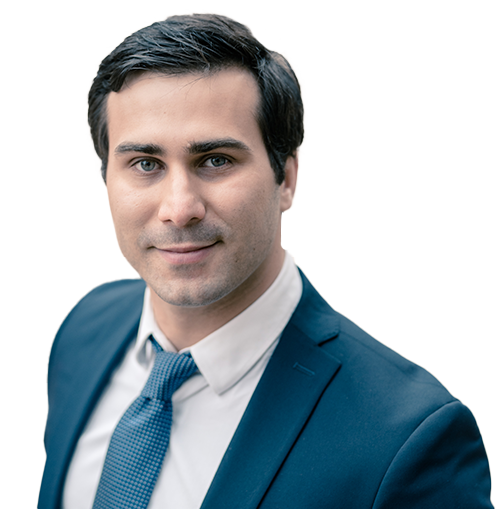 Ramiro Gómez
Master in International Business Negotiation / Promo 2019
Regional Account Manager – LATIN AMERICA
Argentina
Before studying at IÉSEG, I worked in Talent Acquisition before joining Accenture Belgium as an HR Analyst.
I knew IÉSEG as it has a partnership with my alma mater in Argentina, UADE Business School. The courses were taught in English and the School had an international approach. And Paris is one of the most important business hubs in the world. I chose the Master in International Business Negotiation as it was the only program focused on business negotiation in Europe.
Thanks to the program, I made long-lasting friendships and enriched my network. I played rugby for IÉSEG and mixing with French students was just epic.
Most part of the program is related purely to negotiation. As soon as I finished the program and stepped in a job interview, I felt I was much more prepared. I knew how to negotiate: I had a BATNA, (best alternative to a negotiated agreement), strengthening my position so I could use anchoring to ask for a higher salary and then negotiate downwards. I knew what information asymmetry was, so I had researched the company before. In the end, the benefits are uncountable.
Living in France is an incredible experience. Even Ernest Hemingway said that if you live in Paris as a young person, it sticks with you, wherever you go next. The city is filled with culture, gastronomy and history, and you can share that with your friends, exploring the city together and build incredible memories. I will always remember from France wine-tasting with friends, going on a day trip to Rouen, meeting new people every day. And I won't forget study nights with friends, working in projects, negotiating with people from different cultures and writing tons of essays!
For the last two years I worked for Randstad Argentina and became a branch manager, supervising 6 consultants. I got headhunted by Adecco Argentina & Uruguay and took a position as International Account Manager for Top Employers Institute – I moved from Argentina to São Paulo, Brazil. I work closely with top accounts like Huawei, Google, Bytedance, Paypal…
I would recommend any potential candidate to this program to see it as a career boost. This program teaches you skills you need to succeed, but you need to have a solid background (Finance, HR, Accounting, Business). When I look back, I realize that the year I spent in Paris was the best year of my life. I made long lasting friends all around the world.
Published on: July 28, 2022