The Transformative Impacts of IS on Work in Globalized Environments
Lille, IÉSEG School of Management
May 18-19-20, 2016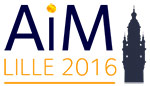 The 2016 colloquium of French Association Information & Management (AIM) will discuss how Information Systems are fundamentally transforming work in the global environment. Special attention will be put on how IS are influencing the place where work can be done, on the changing nature and structure of work (e.g., what work is done, how work is organized and coordinated) and on who is doing the work.
Deadline extended to January, 18th 2016
Topics of interest
(include but are not limited to)
IS and the changing nature of work
IS and changes in the structuring of work
IS temporalities and the global workforce
IS Impacts in global settings
IS and the different sourcing models
Peer-to-peer production systems
… and all other research in the field of Information Systems
Important dates
Fall 2015 – Call for papers
January 11th, 2016 January 18th, 2016 – Paper submission deadline (French or English)
March 1st Mid-March, 2016 – Authors notification
April 15th, 2016 May 2nd, 2016 – Submission of final versions of papers
May 18th, 2016 – AIM Doctoral Consortium
May 19-20th, 2016 – AIM Colloquium
IÉSEG School of Management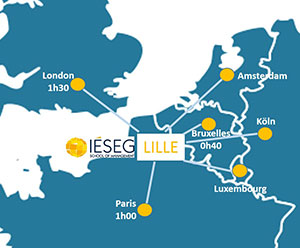 IÉSEG School of Management is one of the top ten business schools in France, located in both Lille and Paris. It is member of LEM (Lille Economie & Management, UMR CNRS 9221).
Contacts
Aurélie Leclercq-Vandelannoitte
Caroline Sargis Roussel
aim2016@ieseg.fr
03.20.54.58.92