Master in Digital Marketing & CRM
Overview
The Master in Digital Marketing & CRM is a 4-term program completely taught in English which provides a unique opportunity to strengthen both your knowledge of Digital Marketing and CRM.
The main objective of the program is to prepare future managers to work in these two rapidly emerging and complementary marketing fields that represent new ways of conducting marketing and improving relationships with clients.
The program's focus is on combining theory with practical knowledge. This is the foundation for the development of professionals who can improve their effective digital marketing strategy by capitalizing on customer's data. Students will also gain an understanding of the importance of managing customer relationships in a day-to-day business environment.
QS Business Masters Rankings 2023: IÉSEG is ranked 30th worldwide for its Master in Digital Marketing & CRM.
Director's foreword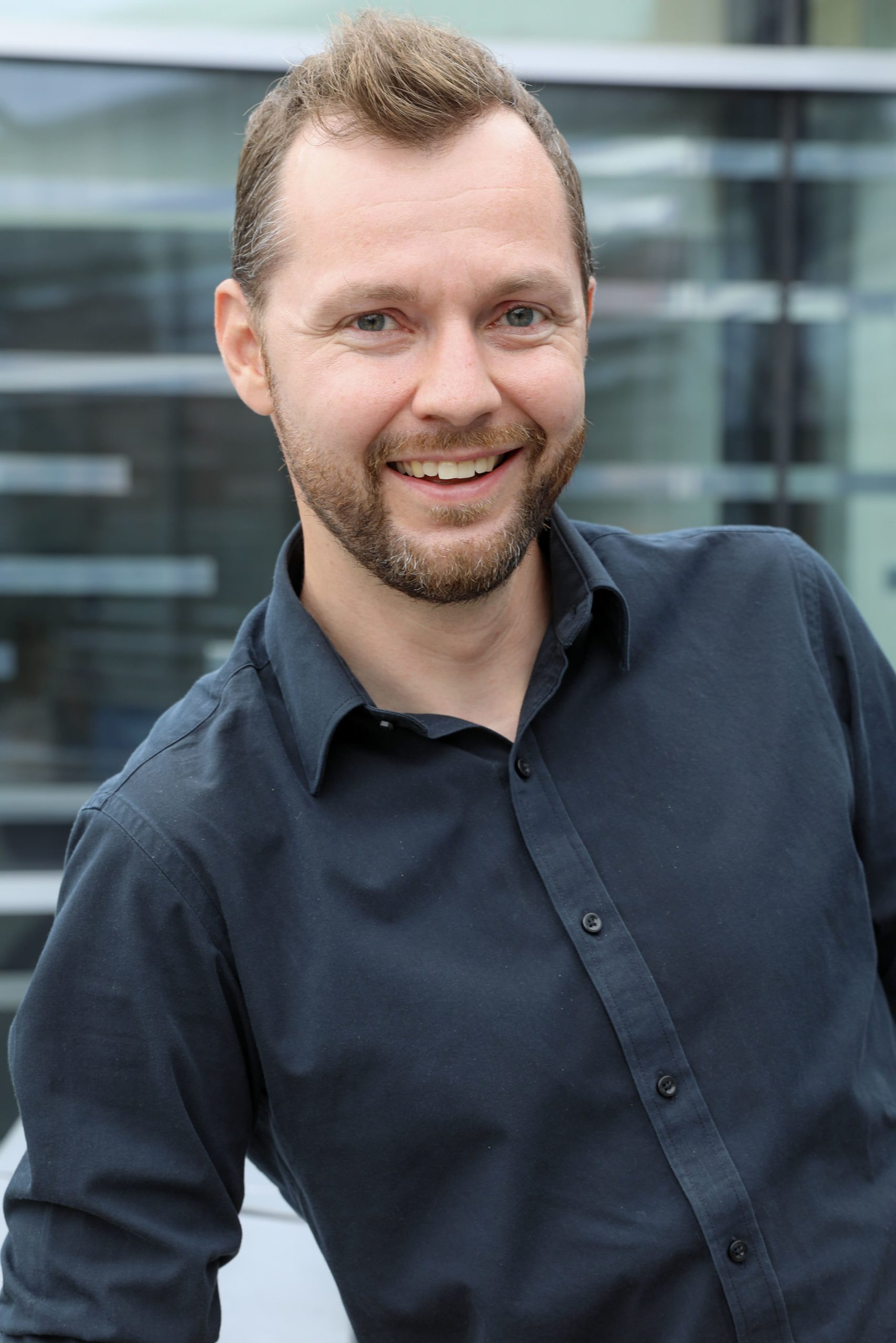 Dr. Nico HEUVINCK
The internet has completely changed marketing practice and has led to new forms of communication and commercialization: the digital economy. Today, developing online communication with potential customers, and building long term relationships with them, are top priorities for marketing professionals. Successful management of online customers will increase company competitiveness and profitability. The Master in Digital Marketing & CRM provides a unique opportunity to strengthen both your knowledge in digital marketing and customer relationship management.
Master in Digital Marketing & CRM – Presentation
Key Program Advantages
A specialized and innovative program designed by academic and industry experts
An interactive approach integrating both academics and professionals
The possibility of obtaining different Google, HubSpot, Hootsuite certificates
Exposure to leading technologies and software such as Salesforce, SPSS, Python, Mention, Mailchimp and many others
The opportunity to engage in webstore development
A partnership with Le Wagon – a leading international coding School
Accredited by the French Higher Education Ministry with a state-recognized 'Grade de Master'
Master Degree
Upon successful completion of the program (120 ECTS), students get the State-recognized 'Grade de Master' for this Postgraduate program ("DESMI – Diplôme d'Études Spécialisées en Management International"), with the specialization "Digital Marketing & CRM".
The Diploma is delivered by the French Ministry of Higher Education and Research, and registered with the French RNCP (the National Registry of Professional Certification) under the number RNCP37390.
Career opportunities
Today the business environment requires proficiency in online marketing and CRM. This innovative program has been designed by experts to teach the fundamentals of online business practices. Graduates will have mastered new techniques to optimize communication strategies and improve customer relations. Career opportunities can be found in diverse sectors in positions such as:
E-commerce Revenue Growth Manager
Global Product Manager
Account Executive/Enterprise Corporate Sales
Digital Experience Associate
Digital Project Manager
SEO Manager
E-commerce Account Manager
Customer Activation Specialist
Webmarketing Assistant
Brand Specialist
E-commerce Manager
CLASS PROFILE
Our program attracts a wide range of people with diverse perspectives, reflecting cultures, opinions and talents from different regions of the world. This year, we welcome another diverse group of students: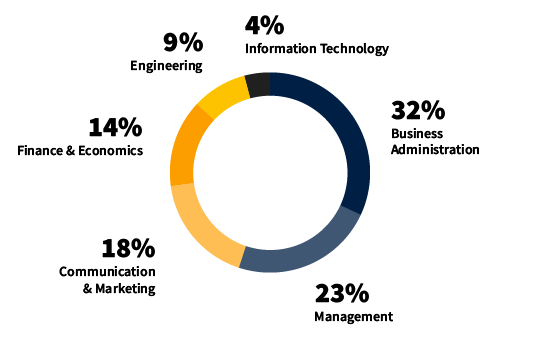 Study in an International environment
Where our students come from?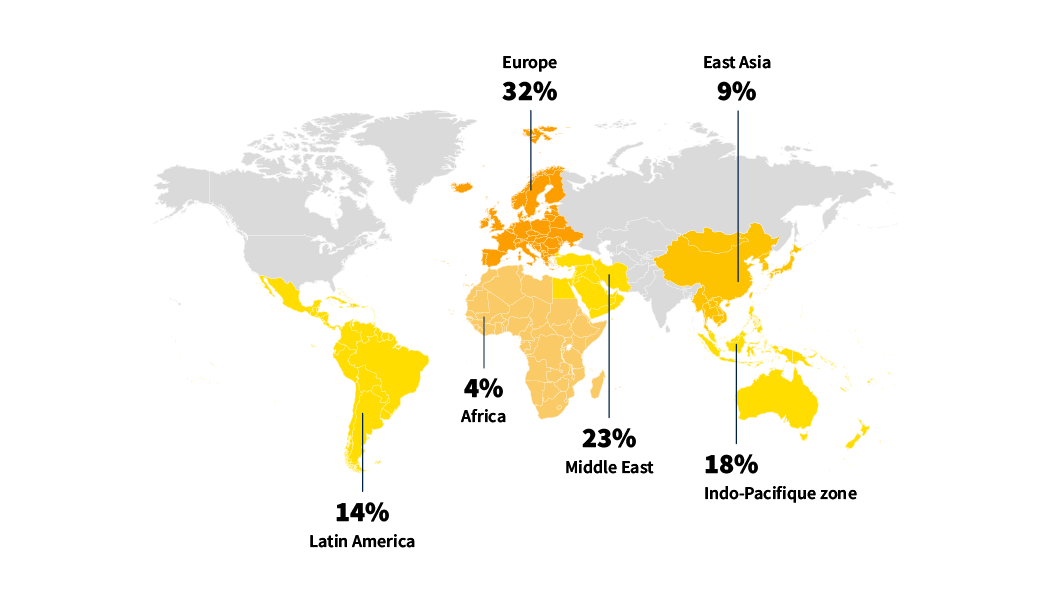 Meet with us
All year round, IÉSEG is present at many events in France and abroad: fairs, open days, live events, etc. Discover our next events and don't hesitate to come and meet us! We would be happy to meet with you on this occasion.
Meet with us