Master of Science in Investment Banking & Capital Markets Career opportunities
Career Opportunities
Participants graduate from this program with solid technical skills and with a deep understanding of the role of capital markets in the economy.
The program develops expertise in investment management, and the functioning and regulation of capital markets. Interactive lessons in the Bloomberg Financial Markets Lab connect our students with the reality of the finance industry. These are the necessary ingredients of a successful career as capital markets securities analyst, investment manager, quantitative analyst, risk manager, financial adviser, or compliance officer at financial institutions, investment banks, consulting firms or supervisory authorities operating globally.
Functions occupied by former students:
Credit Analyst
Fund Company Relation Analyst
Investment Analyst
Portfolio Manager
Risk Manager
Structured Product Analyst
Sectors :
Asset Management and Custody Banks
Investment Banking and Brokerage
Diversified Banks
Insurance Brokers
Consultancy Firms
Examples of companies that have recruited Alumni:
J.P MORGAN
ALLIANZ
AXA INVESTMENT MANAGERS
GRUPPO MEDIOBANCA
CREDIT SUISSE
DECATHLON
EY
GREENLEAP CONSULTING
KANTOX
MFEX FRANCE
NOMURA INTERNATIONAL PLC
PWC
Average annual salary :
Post-MSc: €67,927
(bonus included)
Location of our Alumni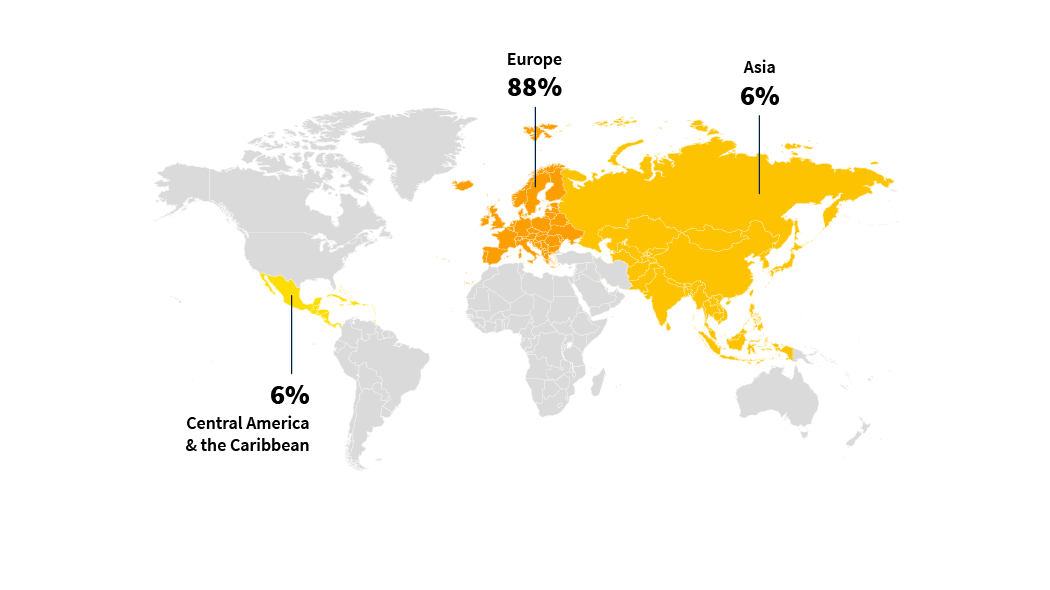 *2020 Survey led by the Conférence des Grandes Écoles with graduates from the 2017, 2018, 2019 classes of the program which was cross-referenced with Linkedin and the IÉSEG Network database.