2nd Annual KAM Conference
18th October 2018
IÉSEG, Paris Campus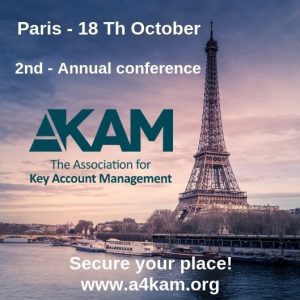 Presentations on KAM themes from senior practitioners from the construction, pharma, travel and financial services industries, plus academics/KAM experts with multi-company insights.
Listen and learn! Talk and network! Challenge, if you don't agree. Find out more, if you want to.
Register now at A4KAM.org for the conference, non-members just €75, members free.