Testimonial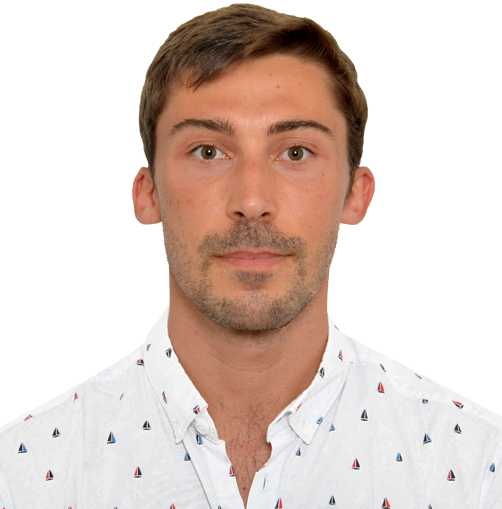 Corentin PIROUX
Grande École Program / Promo 2020
Officer, WORLD HEALTH ORGANIZATION (WHO)
France
Before entering IÉSEG, I obtained a Scientific baccalauréat with Maths option. Then, I chose IÉSEG mainly for its international dimension. I wanted to be able to go on an exchange abroad and evolve in an English-speaking environment right from the first year. In addition, IÉSEG ranks among the best French business schools.
I chose the Grande École program because it is recognized in France and it provides a complete academic experience in order to enter the job market with a solid background. This five-year program seemed to be the best option for me to be able to qualify for positions with responsibilities upon graduation, thanks to the several opportunities it offers in terms of professional experience.
I really liked the possibility of having all of my courses in English as soon as I arrived at IÉSEG. This allowed me to develop my managerial skills while ensuring that I could work abroad. The various group projects are a good preparation for the business world as we collaborate with people who have very different backgrounds. My favorite course was the Career Program in the Master's program, which gave me a better idea of what I wanted to do later on and a better understanding of the leadership role I aspired to.
At the School, I was part of the International Club. It was a very enriching experience that enabled me to apply what we learned in class: from financial management to team management, including cultural diversity management, my time at the International Club definitely helped me grow.
One experience that made a deep impression on me was the first "departure assembly" – a gathering of all the students who are preparing to go abroad. You could feel that all the students who were ready to travel were a bit stressed out, but it was a very pleasant and friendly day after all.
Today, I am an international civil servant at the World Health Organization (WHO) in the Learning and Skills Development department within the health emergency program. I would like to continue to work in the United Nations system, at the WHO for the time being, but perhaps in other UN agencies in the future. I hope to become a diplomat in the United Nations in a few years.
For future students who are looking for a program that combines an international environment, a steady professional development and academic excellence, the Grande École program is a great option. This program encourages students to discover the professional career path that suits them, in particular thanks to the open-mindedness that they develop through various internships. This professional approach that combines theoretical knowledge and practical know-how enables us to distinguish ourselves from other business schools' students.
Published on: October 12, 2021