Testimonial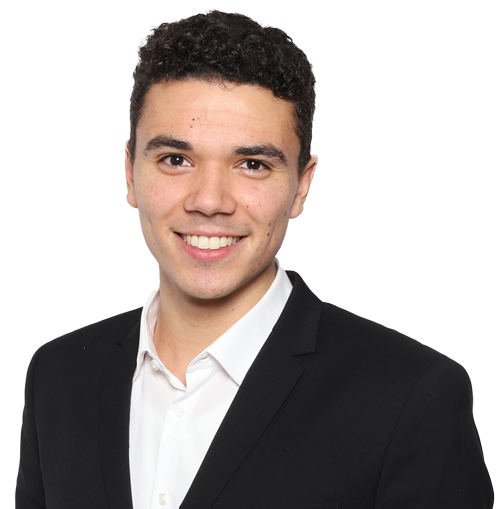 Miles MULOKOZI
Master in International Business / 2021
Brand Specialist, AMAZON
Germany
I studied Tourism Management with a focus on Hospitality and worked as an Assistant Hotel Manager Trainee. After finishing my Bachelor's, I worked half a year as an Assistant Hotel Manager before beginning my studies at IÉSEG.
I wanted to study in an international environment to strengthen my English skills while also being able to improve my French. Eventually, what convinced me completely was a discussion at a Master's fair with an IÉSEG representative. I liked the mix of science and practical business knowledge he told me about, such as writing the final thesis about the internship.
I wanted to have a more generalist degree, since my Bachelor's was quite specific. The Master in International Business gave me the opportunity to pursue this goal and broaden my education. Additionally, IÉSEG has a good reputation for Business degrees, which also supported my decision.
I most enjoyed the international environment and being able to work together with people from so many different backgrounds, I think that is quite unique. Additionally, I highly appreciated the course format, which included group work and presentations in every class and not "just" writing essays, as it is more common in Germany. I also enjoyed that most classes were limited to 1 – 2 weeks with exams after that short period of time. I think that thanks to this strategy, I was able to better prepare for exams and to learn more.
My favorite classes were:
International Marketing: the professor of this class had an impressive way of engaging the students into his class and transmitting a lot of knowledge! In general, the professor was very demanding, but in a great way, which is why I remember some of his presented examples and business models as if he taught them to me yesterday.
Business Strategy: the professor also had a great way to engage the students and the class was really entertaining which is why I still remember many topics discussed in class.
Project Management: the professor also had a great way to deliver a "dry" topic and make it engaging.
Business Game: this class was very "practical" and we could apply things from classes we had before. Despite this course being taught 100% online due to the pandemic, the group work worked really well and the professor created a very productive environment!
I really enjoyed living in Paris to me is unique in its culinary and cultural offers. That is what I enjoyed most. No matter if I wanted to visit a museum, try a new restaurant, enjoy the sunset at the Seine, there were always so many great possibilities. Additionally, the city itself is so beautiful!
I now work as a Brand Specialist, which is a mix of Account Manager and Consultant, at Amazon. I advise brands on how to grow on Amazon and I am responsible for their overall performance as vendors on Amazon.
The Master in International Business program fits best for people who have no business background yet and want to have a broader understanding of different management aspects. So, if you come from a non-business background and enjoy an international environment this degree is perfect for you.
The best part of my experience at IÉSEG is the people I met. Some are still part of my closest friends and we try to keep visiting each other, despite the fact that we all live in different countries now. Moreover, what I appreciate also a lot is that I can still ask some of my professors for advice, Alberto CAMPAGNOLO and Paulami MITRA in particular. These two professors really shaped my experience at IÉSEG and I value their advice, patience, and opinion a lot.
Published on: January 16, 2023