Testimonial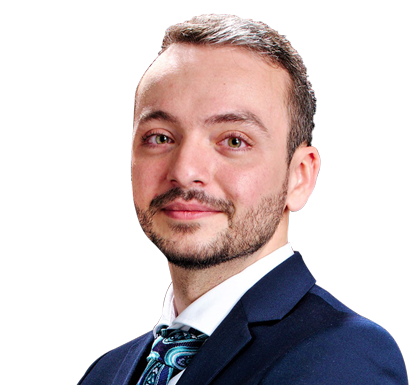 Abdallah Baydoun
MSc in Business Analysis and Consulting, 2017
Lebanon
Before joining IÉSEG, I worked as a civil engineer for a leading construction company in Saudi Arabia.
As time passed and I grew within the organization, I realized the importance of being able to analyze and understand the business as a whole in order to deliver insights that lead to better decision-making. I therefore began to look at postgraduate programs that would improve my understanding of business and enable me to fulfill my aim to work in the consulting sector.
My decision to study at IÉSEG was mainly due to the holistic design of the MSc in Business Analysis and Consulting program. Other key factors were the School's reputation, its Paris campus, which lies in Europe's largest business district (La Défense), the length of the program, and the level of tuition fees which are very reasonable.
My experience at IÉSEG has been an unforgettable journey!
I have particularly appreciated the international diversity of my fellow participants and the nature of the classes. These have been very interactive, and required extensive peer collaboration when solving business cases or when working on projects.
While all the courses are tailored to provide students with valuable knowledge I have particularly enjoyed those on Project Management, Statistics for Consulting, and Supply Chain Management. These provided a fine balance between theory and real-life cases which challenged my analytical thinking.
After finishing the program, I was delighted to take up a consulting position in project controls with an international company in Europe
Published on: August 21, 2017