MSc in International Business (MIB)
The MIB is a one-year program completely taught in English which provides the skills and mind-set required for success in international business within a compact time frame.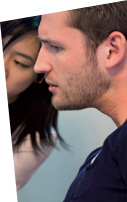 We draw on our sound understanding of world cultures and business practices to give students the fundamental skills necessary to manage corporations in any international context.
For those with a business academic background, the MIB will take their knowledge to a difference level, with a new international perspective. For those without business academic background, the MIB will provide them with theoretical fundamentals in management, as well as hands-on and practical applications.
The MIB is accredited with the French National Association of Grandes Ecoles (La Conférence des Grandes Ecoles) and with the Catholic University of Lille.
Advantages of the program
Compact program in an international context
Small class sizes
Interactive education learning approach
Career opportunities
Product Manager
Project Manager
Business Consultant
Learn more about MSc in International Business
Overview
Program
Internship
Admission
Fees and funding
Testimonials